Holding a dinner party can be a lavish occasion, a simple gathering or a stylish example. Using elements found in your own backyard can be a simple and affordable option for decorations.
Find a fallen tree branch and paint in the color of your choice. Affix taper candles using hot glue and use the branch as a centerpiece. We love this example, found here.
Gather a handful of similar branches and connect them together to form a chandelier. Hang small votive candles from an odd number of branches and hang the chandelier from the ceiling using heavy ribbon. We love this chandelier, found here.
We love this simple design, found here. Locate some beautiful twigs and sticks and insert them into a tall cylinder glass vase. Using a different vessel will give the decoration a different style.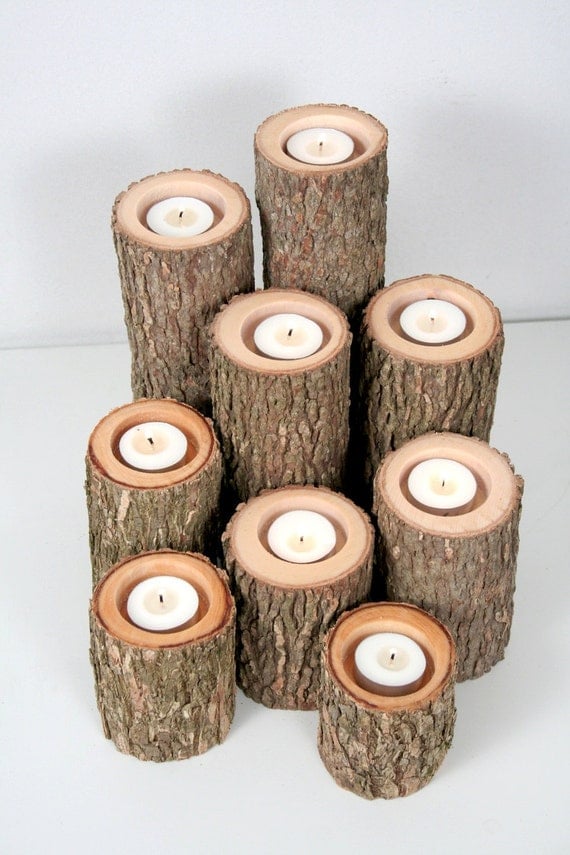 Cut up a log in differing lengths, making sure the bottom is flat and solid so they stand upright. Drill a shallow hole in the center that will hold the votive candles. Scatter these around the table for dinner, spacing them between plates and florals. This example was found here.